Schaeffler otwiera Centrum Biznesu i Usług IT we Wrocławiu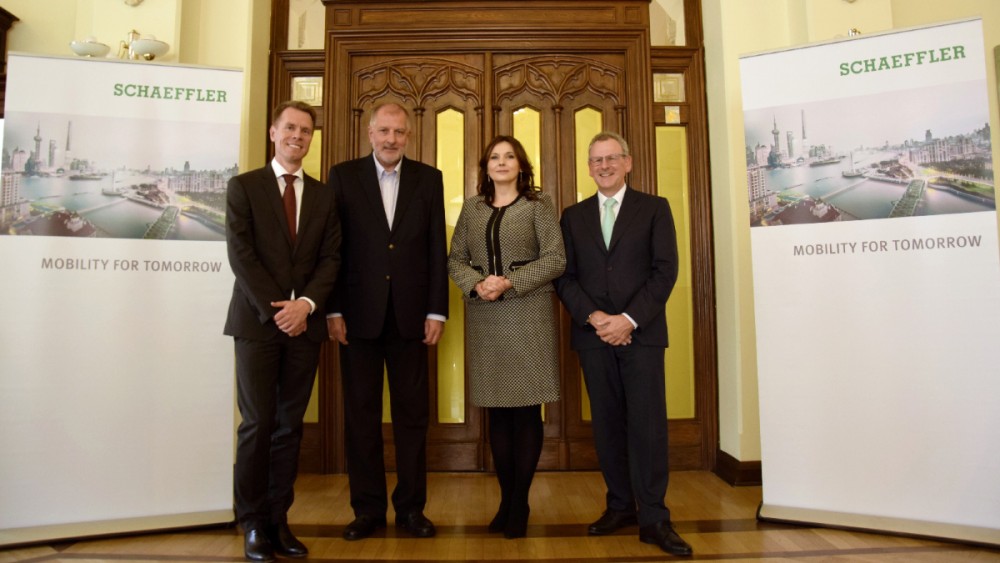 2018-10-08 | WROCLAW
Schaeffler rozwija swoją aktywność w Polsce
Nowoczesne Centrum Biznesu i Usług IT w sercu miasta
Atrakcyjne środowisko pracy dla nawet 800 nowych pracowników
Globalny dostawca części dla branży automotive i przemysłu – firma Schaeffler - rozszerza swoją aktywność na polskim rynku i otwiera we Wrocławiu Centrum Biznesu i Usług IT dla Europy Docelowo ma w nim pracować nawet 800 osób.
Grupa Schaeffler jest światowym dostawcą motoryzacyjnym i przemysłowym. Zatrudnia aż 92 tys. pracowników, a w 2017 roku osiągnęła przychody w wysokości 14 miliardów euro.
We wrocławskim centrum, pod jednym dachem zostaną zlokalizowane centra usług Grupy Schaeffler w obszarach finansów, zarządzania zasobami ludzkimi, zakupów, logistyki i IT. Koncern planuje w kolejnych pięciu latach stworzyć w mieście nawet 800 nowych miejsc pracy. "Wrocław oferuje firmie Schaeffler znakomite warunki. Można tu znaleźć wysoko zmotywowanych i wykwalifikowanych pracowników władających rożnymi językami oraz dobrą infrastrukturę. W naszym Centrum Biznesu i Usług IT chcemy udoskonalać nasze usługi wewnętrzne dla koncernu i w ten sposób zwiększyć konkurencyjność firmy" – mówi Dietmar Heinrich, dyrektor finansowy Schaeffler AG.
"Cieszymy się, że kolejny globalny gracz docenił potencjał miasta oraz jego mieszkańców i to właśnie u nas będzie rozwijał nowoczesne centrum biznesowe. Ulokowanie w naszym mieście Centrum Biznesu i Usług IT to bardzo dobra informacja, która potwierdza, że branża IT w naszym mieście wciąż się rozwija" – podkreśla prezydent Wrocławia Rafał Dutkiewicz.
W nowym Centrum firma Schaeffler zatrudni przede wszystkim pracowników z wykształceniem ekonomicznym w obszarach finansów, logistyki, zakupów i personalnym oraz ekspertów w dziedzinie IT i cyfryzacji.
"Potrzebujemy utalentowanych pracowników, którzy pomogą nam sukcesywnie zwiększać nasze zdolności operacyjne i osiągnąć jeszcze wyższą jakość świadczonych usług. W zamian oferujemy najnowocześniejsze miejsca pracy, atrakcyjne wynagrodzenie i liczne możliwości rozwoju w globalnym koncernie" – mówi Anna Berczyńska, dyrektor nowego oddziału Schaeffler we Wrocławiu.
Zainteresowani kandydaci mogą uzyskać więcej informacji, a także zarejestrować swoją aplikację na stronie www.sgs-europe-schaeffler.pl.
Publisher: Schaeffler Polska
Country: Poland
Share Page